July 2020

In this newsletter, we are sharing updates on
Happy Birthday, Gearbox Labs!
2020-21 School Year Planning
COVID-19 Updates
Gearbox Labs Updates
Current Curriculum: The ARDUINO® Classroom: STEAM Edition
Worldwide Partner Network News
Gearbox Labs Workshops and Online Courses
STEAM News
---
Happy Birthday Gearbox Labs!
Founded in July 2019 by Isabel Mendiola and Peter Haydock, Gearbox Labs, Inc. is a 501(c)(3) / 509 (a)(2) public charity incorporated in the State of Wisconsin, United States.

Watch our Introduction Video on YouTube.

With over 45 years of education experience in the classroom, education publishing, K-20 education, and adult learning, as well as numerous awards for their work, the founders created Gearbox Labs to address an international shortage of STEM professionals.

Our mission is to produce cutting-edge and rigorous STEAM education resources and programs for schools, homeschools, out-of-school programs, and self-motivated learners.

Since our founding, we have met hundreds of students, parents, and teachers. We have presented our work at schools, out-of-school education events, Maker Faires, conferences, libraries, and too many Zoom and Teams calls to count. We have sold our books, kits, and courses in 17 US states and 8 countries. Our charity has grown quickly enabling us to continue to provide free books and workshops and soon a scholarship.

Thank you for partnering with us, buying our work, your donations, and your in-kind gifts so we can extend our reach, and joining us on social media to cheer us on.

 
2020- 2021 School Year Planning
End of Year Purchases
Gearbox Labs is currently fulfilling orders from "end of year" budget purchases. We are always happy to talk to you about supporting potential implementations of our work. 
2020 -21 School Year Orders
We are currently taking orders for the next school year including, curricula, kits, workshops, and our favorite classroom residencies. We have booked our first residency for the year and will be spending 6 days with a school in Wisconsin.
---
We are open for business and planning our Fall 2020 and Spring 2021 engagements.
We are planning a mix of face-to-face and virtual engagements based on partner requirements. Our full catalog of curricula, kits, parts, and workshops are available.
---
Gearbox Labs Updates
FREE ACCOUNTS
Don't forget to sign-up for a free account on the curricula website and then order access to the STEAM Edition Free Resources from the store. We include
Project Updates
Getting Started Guide
Parts Lists
Links
Project Extensions
Project Submissions
Acknowledgments
Standards
Using Chromebooks with Projects
Authorized Reseller Expansion
Gearbox Labs is pleased to announce that it is now an official reseller for Adafruit and DFRobot along with Arduino(R).
All our kits feature authentic Adafruit(R), DFRobot(R), and Arduino(R) parts. These relationships allow us to continually provide higher quality and better pricing for your kits and parts.
These agreements are also important for our next curriculum, the Internet of Things which will feature other Adafruit (R), DFRobot (R), and Arduino(R) parts. 
Check out our store for parts that we have in stock.
If there are any parts that you want to special order through us contact us and we will work with you.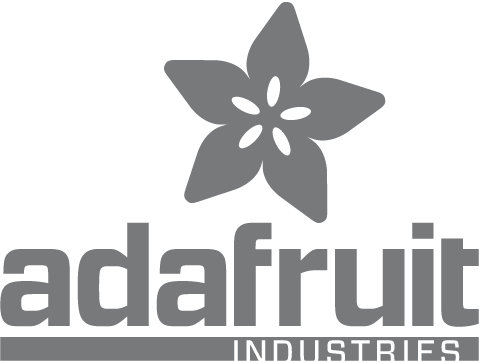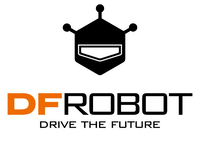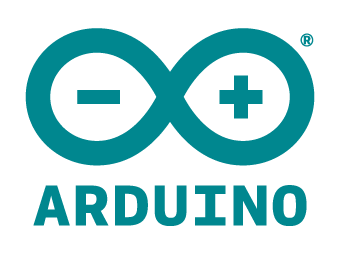 New Kits
We are pleased to announce single project mini-kits. The kit will include all the parts and instructions to build one project. Click here to see the mini-kits.
Mini Fundraiser
Thank you for purchasing our fundraising t-shirts. We are looking forward to seeing photos online of you wearing your shirt. You can still order t-shirts here. There are 5 colors and many sizes to choose from. Get them before they are gone!
Social Media
Check out our updates and follow us on social media.
Isabel is creating a new series of videos for YouTube on real-world applications of the technologies and science we showcase in our work.
| LinkedIn | Facebook | Twitter | YouTube | Instagram | Newsletter |
Free Upgrade
For those of you who purchased an early version (before February 2020) of the curriculum or kit, we want to send you a free Starter Guide booklet and kit parts location sticker. The booklet has helpful hints, links, and a parts guide. The sticker adheres to the inside of the top covers of the starter or single station kit. Send us an email if you are interested in receiving these and we will mail it out to you for free.  NOTE: We can only send these to confirmed purchasers of the book and kits. 
---
The ARDUINO® Classroom:
STEAM Edition
The curriculum features 25 base projects and extensions for 110 more. The projects build skills and knowledge in engineering, coding in C/C++, engineering design, and prototyping through scientific applications. Many of the projects can replace science labs found in biology, chemistry, and physics classrooms (for other implementation models click here).  

Written with easy to use, step-by-step instructions, and full-color photos and technical diagrams of each project, students and their teachers will find these projects, challenging, engaging, and built to foster innovation skills and stimulate creativity.

The projects are scaffolded from start to finish and is written for classroom and learners who are just starting with Arduino®. The projects in the book are an excellent preparatory sequence for high school robotics competitions.

Each project starts with a digital design and coding simulation then progresses to a physical design using the Arduino® UNO coded with the Arduino® IDE. Learners then are challenged to innovate and use the base skills they have acquired to build variations of the project that solve real-world issues.

Order your curriculum, kits, or workshops here.

Contact us if you have any questions here.
---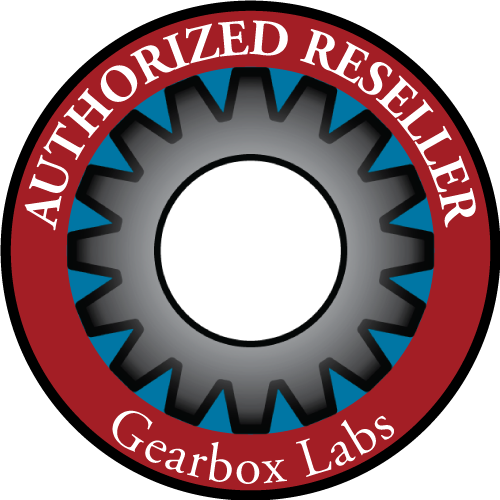 News from our partners.
Philippines, Felta Multi-media 

Felta is hosting a series of online workshops including an introduction to Tinkercad and Arduino(R) and their work with Gearbox Labs
Check out the Felta website and Facebook page for details.
 
Neenah, WI, USA Cre8lab 
We are working with Cre8lab doing a workshop with our new mini-kits later this summer. We will share details through our social media channels.
 
Exminster, UK, CodeCreates

CodeCreates is ramping up its offerings of books and kits from Gearbox Labs and others.
Shop the CodeCreates store here.
 
South Africa, KUTYEI - RoboCoder
Located in Pretoria, South Africa, Tinago and Roy are building a business to teach robotics and coding skills to students. Robocoder will be using content from The ARDUINO Classroom: STEAM Edition in their workshops and online courses. 
 
TIPS Contract (TEXAS)
Gearbox Labs has been awarded a contract to sell its curriculum, kits, and workshops to Texas schools. For more information click here. 
We are also in the purchasing systems of several school districts in Texas. Check with your local district and if we are not in yours, use the contact form to reach out to us here.
 
Gearbox Store
See all of the offerings of Gearbox Labs at the online store.
---
JULY 2020
Bardstown School District, Bardstown, Kentucky
AUGUST 2020
 
Milwaukee School of Engineering: STEM at Home- Last days to enroll.
Place your order before July 22nd to receive your book, kit, and course for August 1.
 We are proud to be facilitating  MSOE's grades 9-12 STEM at Home course this August.  MSOE STEM at Home is offering many other courses for all grade levels in June, July, and August with our course starting in August.  For more information click here.  Additional details on how to enroll in our course will be posted this later this summer.
School Administrators of Iowa
We are a virtual exhibitor for the SAI 2020 Virtual conference. On August 5, we will host a webinar for conference attendees. Also, we have a conference special running. Click here for more information and look for Gearbox Labs.
 
OCTOBER 2020
 
Wisconsin Association of Talented and Gifted: Virtual Teen Conference
WATG is hosting the 2020 Virtual Teen Conference, presented by Gearbox Labs on October 18, 2020, from 9 am until Noon. Join authors Isabel Mendiola and Peter Haydock as they work with attendees on project 6 from their curriculum. Explore engineering design, coding in C/C++, and physical computing. WATG does have scholarships for this workshop For registration and additional information click here.
NOVEMBER 2020
Eastern Kentucky University: PIMSER Workshop
November 18, 2020. Details and registration information coming soon.

24/7/365 ONLINE COURSES
Introduction to Arduino

A short introductory course to build skills using the Arduino UNO. In this course, you will build 6 Arduino Projects. The projects are numbers 1, 2, 4, 6, and 16 from The ARDUINO Classroom: STEAM Edition and a project of your own design. To learn more click here.

Scientific Sensors and Arduino

A course to build skills using scientific sensors and the Arduino UNO. This course is designed and facilitated by the curriculum authors Isabel Mendiola M.S. and Peter Haydock, M.L.I.S In this course, you will build 6 Arduino Projects. The projects are numbers 13, 15, 18, 19, 20, and 22 (light, color, heartbeat, pH, soil moisture, and temperature) from The ARDUINO Classroom: STEAM Edition. Resources include project videos, reference videos, reference web pages, diagrams, and photos. If you run into a jamb, the authors will video conference with you to troubleshoot your projects. Take short section quizzes to demonstrate your understanding. To learn more click here.

Full Course

We are currently developing a course for all 25 projects in The ARDUINO Classroom: STEAM Edition. Watch our website for more information.
These courses are available for licensing to a school server or hosted on our servers.
---