November 2020 Free Workshops
in English and Spanish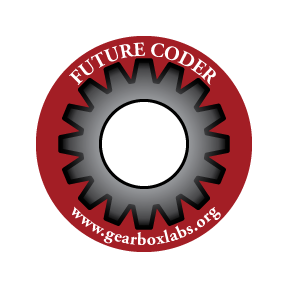 ---
            

Introduction to Engineering, Coding, and Digitial Design - English

Explore the world of CAD, engineering design, and coding with Gearbox Labs. This live and virtual workshop will be delivered by Isabel Mendiola and Peter Haydock.

OPTION 1 Starts Monday, November 9, 2020, 6:30 PM US Central Time

 

Class 1 November 9, 2020 - Intro to Tinkercad and LEDs
Class 2 November 16, 2020 - Buzzers and RGB LEDs 
Class 3 November 23, 2020 -Servos
Class 4 November 30, 2020 -LCD Display

OPTION 2 Starts Saturday, November 14, 2020, 11 AM US Central Time

Class 1 November 14, 2020 - Intro to Tinkercad and LEDs
Class 2 November 21, 2020 - Buzzers and RGB LEDs 
Class 3 November 28, 2020 -Servos
Class 4 December 5, 2020 - LCD Display

            

Engineering, Coding, and Digitial Design with Tinkercad Intermediate- English

Starts Tuesday, November 10, 2020, 6:30 PM US Central Time

Class 1 November 10, 2020 - Digital Thermometer
Class 2 November 17, 2020 - Photoresistor
Class 3 November 24, 2020 - Gas Sensor
Class 4 December 1, 2020 - Distance Sensor

            

Serie de talleres en linea para el aprendizaje de proyectos con Tinkercad-Español

Comenzamos el jueves 12 de noviembre  del 2020 a las 6:30 p.m., hora central de EE. UU.

12 de noviembre de 2020 - Introducción a Tinkercad y LED
19 de noviembre de 2020 - Peizo Buzzer y LED RGB
3 de diciembre de 2020 - Servos
10 de diciembre  de 2020 - Pantalla LCD

            

Serie de talleres intermdios en linea para el aprendizaje de proyectos con Tinkercad-Español

Comenzamos el sábado Noviembre14 a las 12:30  p.m., hora central de EE. UU.

Curso 1 Noviembre14, 2020 – Termometro Digital
Curso 2 Noviembre 21, 2020 - Fotoresistor
Curso 3 Noviembre 28, 2020 – Sensores de gas
Curso 4 Diciembre 5, 2020 – Sensor de Distancia
---
Enhance your learning with our book and STEM Kits
The curriculum features 25 base projects and extensions for 110 more. The projects build skills and knowledge in engineering, coding in C/C++, engineering design, and prototyping through scientific applications. Many of the projects can replace science labs found in biology, chemistry, and physics classrooms (for other implementation models click here).  

Written with easy to use, step-by-step instructions, and full-color photos and technical diagrams of each project, students and their teachers will find these projects, challenging, engaging, and built to foster innovation skills and stimulate creativity.

The projects are scaffolded from start to finish and is written for classroom and learners who are just starting with Arduino®. The projects in the book are an excellent preparatory sequence for high school robotics competitions.

Each project starts with a digital design and coding simulation then progresses to a physical design using the Arduino® UNO coded with the Arduino® IDE. Learners then are challenged to innovate and use the base skills they have acquired to build variations of the project that solve real-world issues.

Order your curriculum, kits, or workshops here.

We are currently running holiday specials that will enhance your learning Check them out here.

Contact us if you have any questions here.