October 2020 (better late than never edition)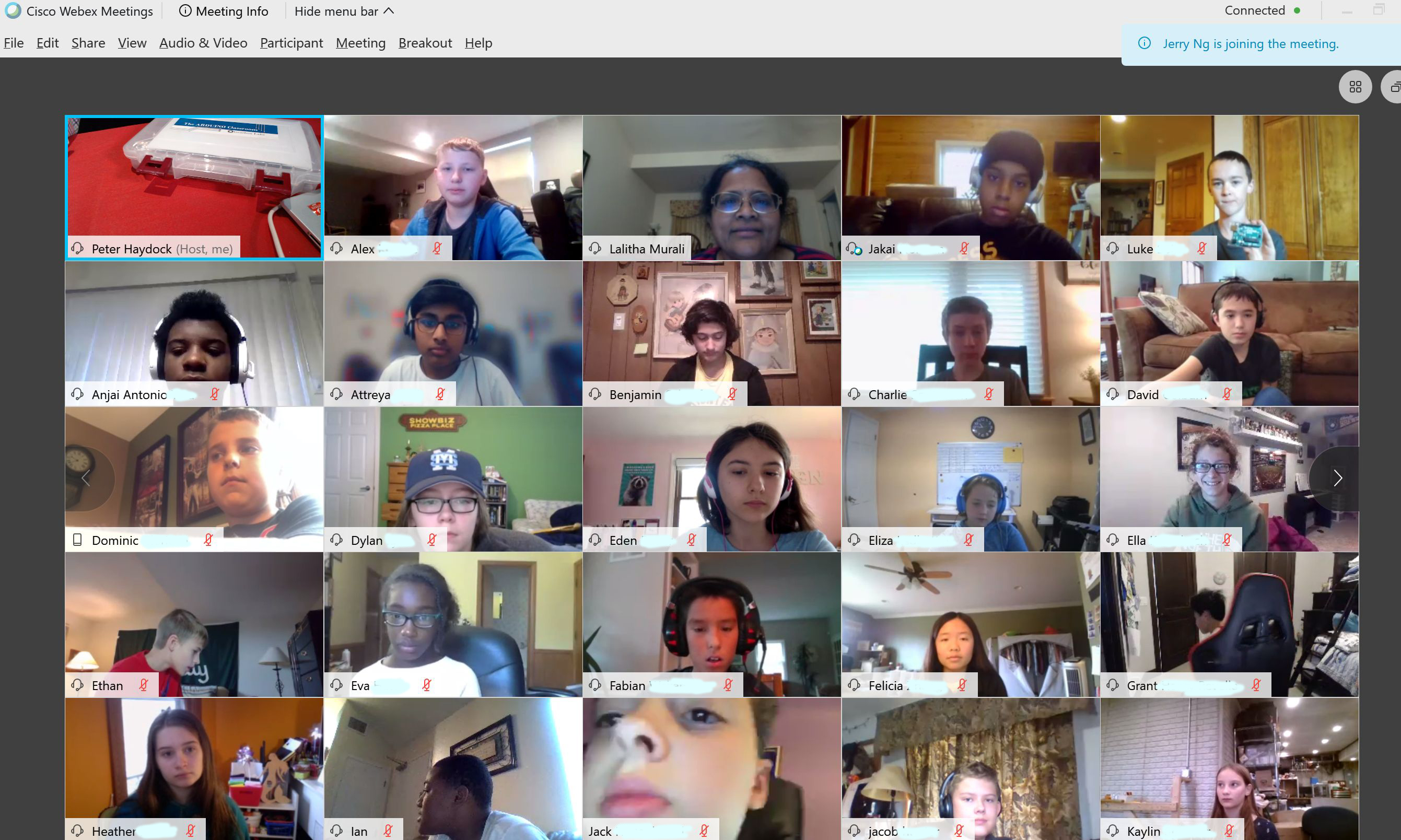 Gearbox Led Virtual Workshop for Wisconsin Association for Talented and Gifted
In this newsletter, we are sharing updates on
---
Gearbox Labs Specials

For 2020 and into 2021 we are offering holiday bundles that include the STEAM Edition book, a kit, our Premium Resources, and a live virtual workshop in January 2021. We have a limited number of seats in the virtual workshop. 
Free Starter Guide and Kit Parts Sticker
For those of you who purchased an early version (before February 2020) of one of our kits, we want to send you a free parts location sticker. We also would like to send you a free Starter Guide. The guide has helpful hints, links, and a parts guide.

The parts sticker adheres to the inside of the top cover of the starter, training, or single station kit. Send us an email if you are interested in receiving these and we will mail it out to you for free. 

NOTE: We can only send these to confirmed purchasers of the book and/or kits. You can also download the Starter Guide from the store for free. 
FUTURE Scholarship Stickers
Support our scholarship program by purchasing a "Future" sticker set. In December we will be posting information on the Gearbox Labs scholarship program. Proceeds from each sticker set sold goes to our scholarship program. To order your Future Coder, Engineer, and Scientist stickers click here. First person to email us about this gets a set for free.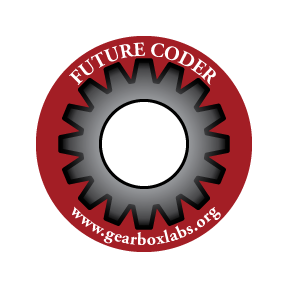 EXTENDED - Starter Classroom Kit Bundles
Order one ore more Starter Classroom Kit Bundles between now and November 15th and you will receive five (5) additional books ($300 value). See the store website for details. No limit on orders.
STEAM Edtion Books
Steam Edition books will be on sale between now and November 15th $45. This is a 25% ($15) savings over the regular price. No limit on orders. Shipping and Handling extra.
Mini-Kits are Hot
Check out our mini-kits before they sell out (again).
---
International Shipping Update
Gearbox Labs has a new shipping contract with DHL. If you order directly through Gearbox Labs' online store or place an order, you can take advantage of our shipping rates. The rates are up to an 87% discount from DHL list.
---
Worldwide Partner Network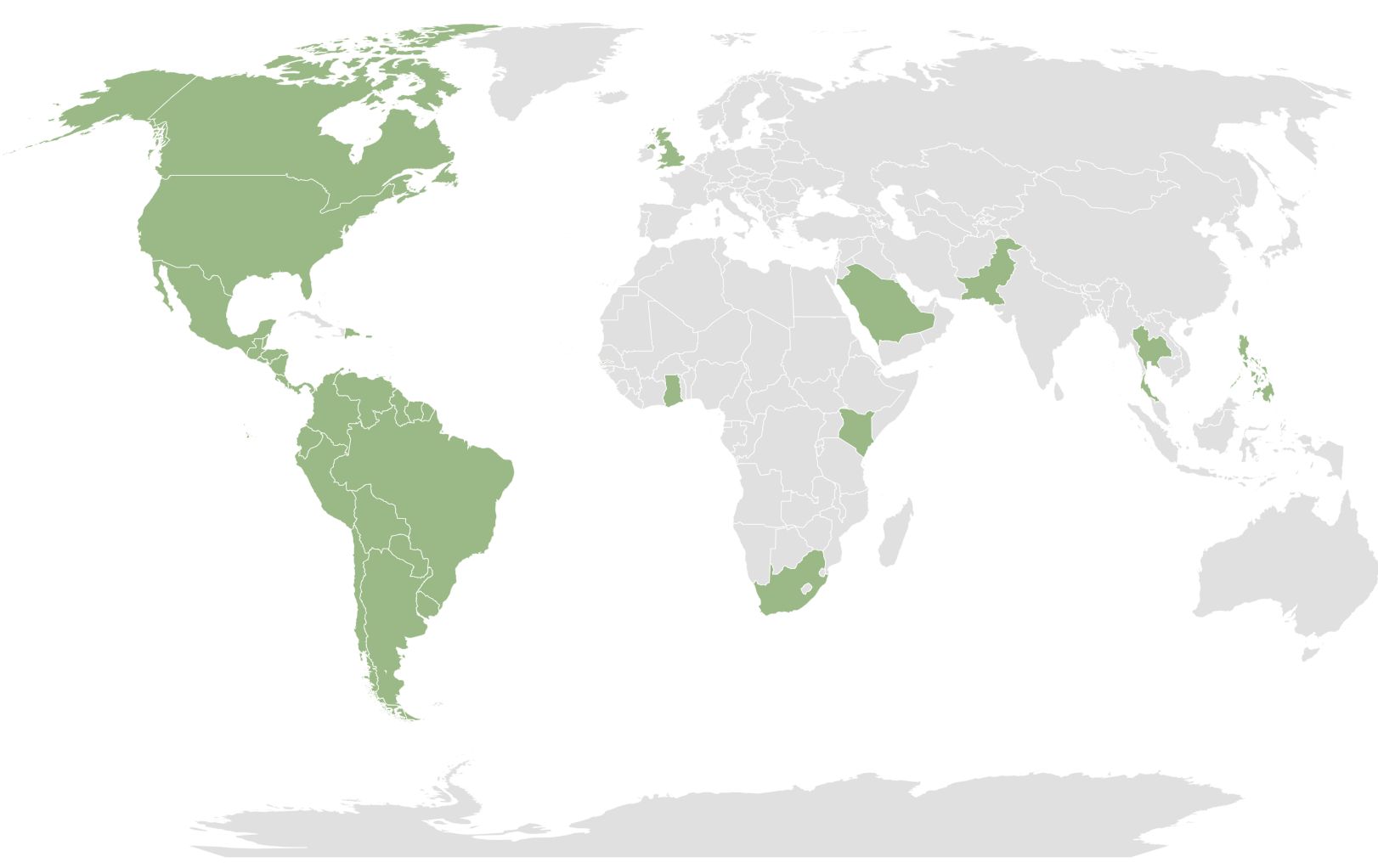 World Map of Gearbox Labs' Partner Locations
CodeCreates 
United Kingdom

CodeCreates is ramping up its offerings of books and kits from Gearbox Labs and others.
Shop the CodeCreates store here.
 
EGB4 Technologies

United States
South and Central America
Mexico
Kenya
Gambia
Ghana
Saudi Arabia
Pakistan
 
Felta Multi-media 
Philippines

Check out Felta's Online Store as they will be listing our mini-kits shortly.
 
KUTYEI - RoboCoder
South Africa
Located in Pretoria, South Africa, Tinago and Roy are building a business to teach robotics and coding skills to students. Robocoder will be using content from The ARDUINO® Classroom: STEAM Edition in their workshops and online courses. 
 
Frisco ISD & TIPS Contract (TEXAS)
Gearbox Labs has been awarded a contract to sell its curriculum, kits, and workshops to Texas schools. For more information click here. 
We are also in the purchasing systems of several school districts in Texas. Check with your local district and if we are not in yours, use the contact form to reach out to us here.
 
Gearbox Store
See all of the offerings of Gearbox Labs at the online store.
---
Gearbox Labs Events
NOVEMBER 2020
Maker Faire Cleveland, November 7, 2020
Gearbox Labs will be presenting a free workshop at the virtual Maker Faire Cleveland. Stop by and see our workshop. For more information click here. We are also hosting a virtual exhibit on Make: Projects as part of Maker Faire Cleveland.
NSTA. November 13-15, 2020
We will be hosting a virtual booth at NSTA Engage: Fall20. Stop by to learn about conference specials, schedule a live video conference with authors Isabel Mendiola and Peter Haydock and see demonstrations of our projects. For more information click here.
DECEMBER 2020
Hour of Code - Plymouth Public Library, December 8, 2020, 4:30 pm - 6:30 pm
We will be presenting a FREE virtual workshop as part of the Hour of Code and co-hosted by Plymouth Public Library. Click here to register.
JANUARY 2021
BETT - London
---

24/7/365 ONLINE COURSES
Introduction to Arduino®

A short introductory course to build skills using the Arduino UNO. In this course, you will build 6 Arduino Projects. The projects are numbers 1, 2, 4, 6, and 16 from The ARDUINO Classroom: STEAM Edition and a project of your own design. To learn more click here.

Scientific Sensors and Arduino®

A course to build skills using scientific sensors and the Arduino UNO. This course is designed and facilitated by the curriculum authors Isabel Mendiola M.Ed. and Peter Haydock, M.L.I.S In this course, you will build 6 Arduino Projects. The projects are numbers 13, 15, 18, 19, 20, and 22 (light, color, heartbeat, pH, soil moisture, and temperature) from The ARDUINO Classroom: STEAM Edition. Resources include project videos, reference videos, reference web pages, diagrams, and photos. If you run into a jamb, the authors will video conference with you to troubleshoot your projects. Take short section quizzes to demonstrate your understanding. To learn more click here.
These courses are available for licensing to a school server or hosted on our servers.
---
STEAM+C News 
Headlines that we have found instructive and interesting. This month we have an emphasis on school-based STEM contests.
Samsung Solve for Tomorrow. This nationwide contest is designed to boost interest and proficiency in Science, Technology, Engineering and Math (STEM), and challenges public school teachers and students in grades 6-12 to show how STEM can be applied to help improve their communities.
KISS Institute for Practical Robotics (KIPR) - 2020 Aerial Robotics Tournament
KIPR Botball Challenge 
First - Robotics competitions for different grade levels 
Minecraft Education Competition 
Destination Imagination For high school and middle school students. Several challenge areas including technical, science, and arts.
3M Young Scientist Challenge For middle school students to meet scientists and work with 3M mentors. Winners get to turn their ideas into reality.