August 2020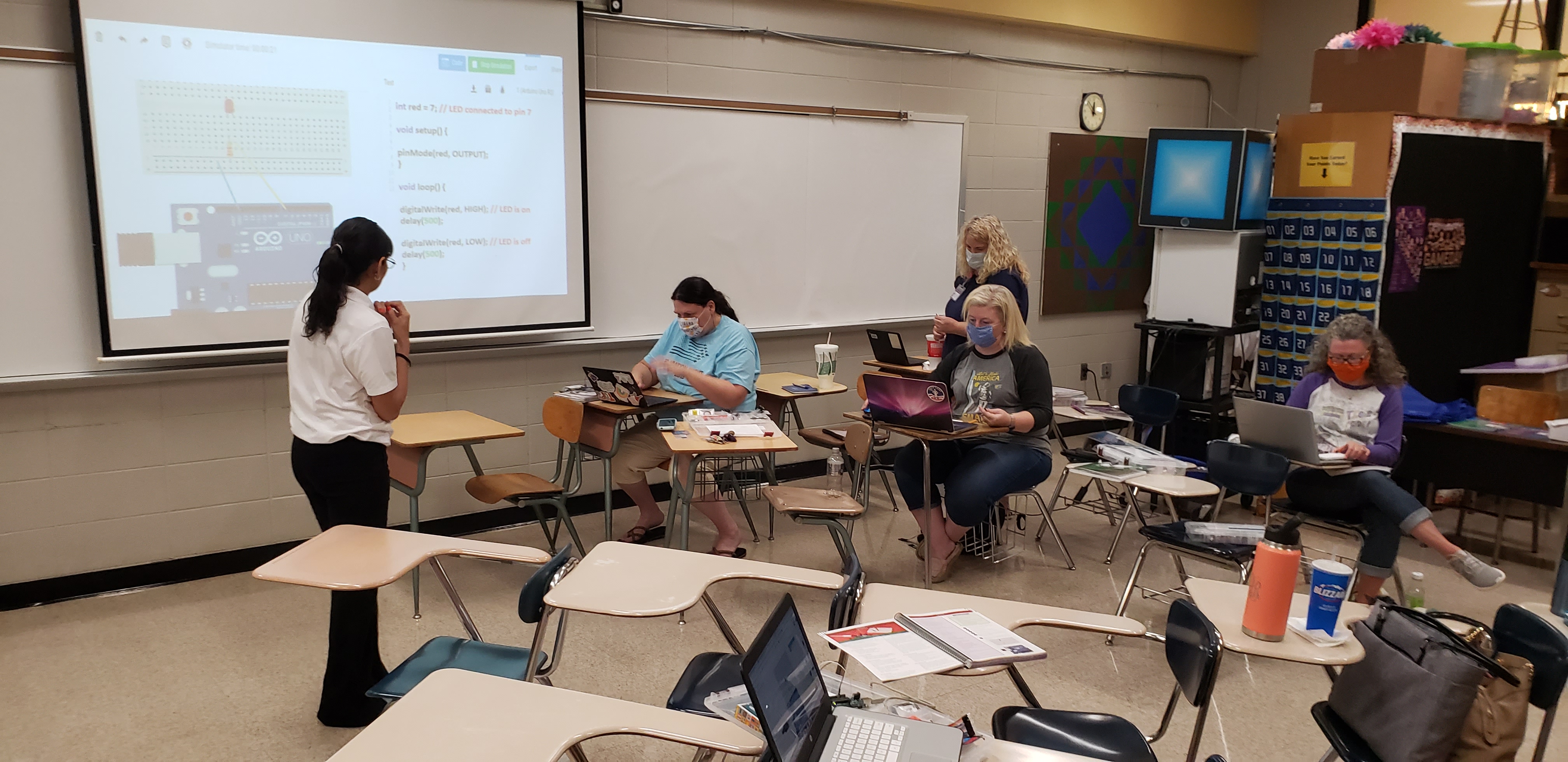 Thank you Bardstown, Kentucky!
Professional Development, July 2020
In this newsletter, we are sharing updates on
August Specials (DISCOUNTS and FREE THINGS)
Milwaukee Tech Hub
Worldwide Partner Network
Gearbox Labs Events
STEAM News - Computational Thinking
---
August Specials
Free Starter Guide and Kit Sticker
For those of you who purchased an early version (before February 2020) of the curriculum or kit, we want to send you a free Starter Guide booklet and kit parts location sticker. The booklet has helpful hints, links, and a parts guide. The sticker adheres to the inside of the top cover of the starter, training, or single station kit. Send us an email if you are interested in receiving these and we will mail it out to you for free.  NOTE: We can only send these to confirmed purchasers of the book and/or kits. You can also download the Starter Guide from the store for free. 
Free Virtual Tinkercad Workshops (English and Spanish Versions)
Gearbox Labs is partnering with Mead Public Library and is offering two series of free workshops on Tinkercad. Tinkercad is the free online application we use to teach digital prototyping and coding in our book. There are two versions of the workshop. One series will be taught in English and the other series taught in Spanish. The workshops start in September are on four Saturdays. The workshops are one hour each. Enrollment is limited to 25 participants. See the links for more details or to sign up for the workshops. The workshops are for Tinkercad beginners and targeted for ages 10 and up. Workshops will be interactive and will be taught by Isabel Mendiola and Peter Haydock. You will need high-speed internet and a free Tinkercad account before starting with us.
Starter Classroom Kit Bundles
Order one ore more Starter Classroom Kit Bundles between now and September 15 and you will receive five (5) additional books ($300 value). See the store website for details. No limit on orders.
STEAM Edtion Books
Steam Edition books will be on sale between now and the end of September for $45. This is a 25% ($15) savings over the regular price. No limit on orders.
STEM at Home Bundle
Due to the popularity of the STEM at Home bundle developed for Milwaukee School of Engineering, we will continue to offer the book, kit, course, and resource bundle for the foreseeable future.
This is an amazing value of $135. You get the book, starter kit, course, and premium resources (If purchased separately the cost would be $415). Order here.
---
Milwaukee Tech Hub
Gearbox Labs is proud to announce that it has joined the Milwaukee Tech Hub as a sponsored nonprofit member to be part of the Greater Milwaukee K-12 Computing Alliance. The mission of the Milwaukee Tech Hub is to double the tech talent pool in the Milwaukee region over the next five years and Gearbox Labs will be working actively with the Tech Hub in helping meet its mission.
Part of that mission is to build homegrown talent through the K-12 schools. One of our first programs with the Milwaukee Tech Hub was to participate in a CSforAll SCRIPT workshop on August 13th and 14th. We had the opportunity to work with several school districts from around Milwaukee looking to refine and advance their computer science offerings including addressing equity and inclusion of underrepresented and underserved students. The workshop, led by a CSforAll facilitator and Marquette University staff member and representatives from the national CSforAll office, guided the districts through an assessment of the current status of their programs and then build a case for the future of their computer science curricula. We had a great experience and cannot recommend this process more highly.
Thank you Milwaukee Tech Hub for the opportunity to volunteer. If you would like more information, please contact us or reach out directly to CSforALL or the Milwaukee Tech Hub. 
---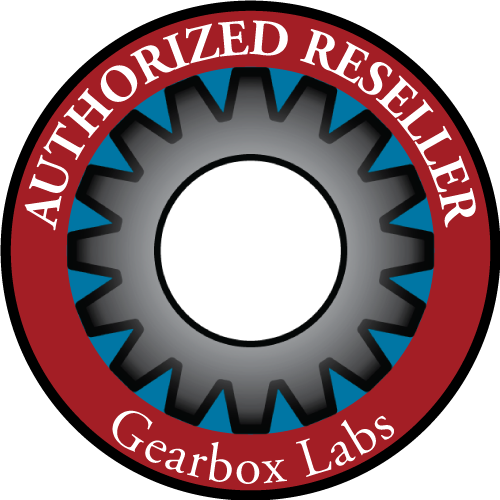 News from our partners.
COMING SOON - We are actively in discussions for representation in South and Central America, Mexico, Dominican Republic, Ghana, Gambia, Kenya, Pakistan, and Saudi Arabia
Philippines, Felta Multi-media 

Felta will be carrying our mini kits shortly.
 
Neenah, WI, USA Cre8lab 
We are working with Cre8lab doing a workshop with our new mini-kits later this year. We will share details through our social media channels.
 
Exminster, UK, CodeCreates

CodeCreates is ramping up its offerings of books and kits from Gearbox Labs and others.
Shop the CodeCreates store here.
 
South Africa, KUTYEI - RoboCoder
Located in Pretoria, South Africa, Tinago and Roy are building a business to teach robotics and coding skills to students. Robocoder will be using content from The ARDUINO® Classroom: STEAM Edition in their workshops and online courses. 
 

Frisco ISD

& TIPS Contract (TEXAS)
Gearbox Labs has been awarded a contract to sell its curriculum, kits, and workshops to Texas schools. For more information click here. 
We are also in the purchasing systems of several school districts in Texas. Check with your local district and if we are not in yours, use the contact form to reach out to us here.
 
Gearbox Store
See all of the offerings of Gearbox Labs at the online store.
---
AUGUST 2020
Check out the free Tinkercad servo workshop we presented and Maker Faire Miami. 
Milwaukee School of Engineering: STEM at Home- Last days to enroll.
 We are proud to be facilitating  MSOE's grades 9-12 STEM at Home course this August.  MSOE STEM at Home is offering many other courses for all grade levels for the rest of August.  For more information click here. 
August 29, 2020
SEPTEMBER 2020
Free Virtual Tinkercad Workshops (English and Spanish Versions)
September 12, 2020 English workshop series starts
September 19, 2020 Spanish workshop series starts
OCTOBER 2020
Wisconsin Science Festival
Gearbox Labs will be presenting a number of virtual workshops and demonstrations for WSF. The festival is October 15-18, 2020. Watch our website for more details.
Mead Public Library Girls in Tech Day
Gearbox Labs is excited to be joining Mead for a second year. Isabel Mendiola will be presenting at the Tea and Tech Day. For more information and to registration click here.
 
Wisconsin Association of Talented and Gifted: Virtual Teen Conference
WATG is hosting the 2020 Virtual Teen Conference, presented by Gearbox Labs on October 18, 2020, from 9 am until Noon. Join authors Isabel Mendiola and Peter Haydock as they work with attendees on project 6 from their curriculum. Explore engineering design, coding in C/C++, and physical computing. WATG does have scholarships for this workshop For registration and additional information click here.
Wisconsin Association of Talented and Gifted
We are doing a virtual exhibit with WATG this year October, 19 and 20, 2020. We are also presenting a session on grouping gifted students in STEM classrooms.
sySTEM NOW Virtual Conference 
October 29, 2020. More details will be posted shortly and can be found here.
NOVEMBER 2020
ISTE
More information coming soon.
DECEMBER 2020
We will be exhibiting and presenting a workshop.
Hour of Code - Plymouth Public Library
JANUARY 2021
BETT - London
---

24/7/365 ONLINE COURSES
Introduction to Arduino®

A short introductory course to build skills using the Arduino UNO. In this course, you will build 6 Arduino Projects. The projects are numbers 1, 2, 4, 6, and 16 from The ARDUINO Classroom: STEAM Edition and a project of your own design. To learn more click here.

Scientific Sensors and Arduino®

A course to build skills using scientific sensors and the Arduino UNO. This course is designed and facilitated by the curriculum authors Isabel Mendiola M.Ed. and Peter Haydock, M.L.I.S In this course, you will build 6 Arduino Projects. The projects are numbers 13, 15, 18, 19, 20, and 22 (light, color, heartbeat, pH, soil moisture, and temperature) from The ARDUINO Classroom: STEAM Edition. Resources include project videos, reference videos, reference web pages, diagrams, and photos. If you run into a jamb, the authors will video conference with you to troubleshoot your projects. Take short section quizzes to demonstrate your understanding. To learn more click here.

Full Course

We are currently developing a course for all 25 projects in The ARDUINO® Classroom: STEAM Edition. Watch our website for more information.
These courses are available for licensing to a school server or hosted on our servers.
---